WORK PROGRAM
Updates to Express Highway Volume Charts
OCTOBER 4, 2018
Proposed Motion
The Boston Region Metropolitan Planning Organization (MPO) votes to approve this work program.
Project Identification
Unified Planning Work Program (UPWP) Classification
Boston Region MPO Planning Studies and Technical Analyses
Project Number
13291
Client  
Boston Region MPO
Project Supervisors
Principal: Scott Peterson
Manager: Benjamin Krepp
Funding Source
MPO Planning Contract #105757 and MPO §5303 Contract #102694 and subsequent §5303 contract
Schedule and Budget
Schedule:
Ten months after work commences
Budget: $
85,000
Schedule and budget details are shown in Exhibits 1 and 2, respectively.
Relationship to MPO Goals
The Boston Region MPO elected to fund this study with its federally allocated metropolitan planning funds during federal fiscal year (FFY) 2019. The work completed through this study will address the following goal area established in the MPO's Long-Range Transportation Plan: capacity management and mobility.

Background
The Central Artery/Third Harbor Tunnel (CA/T) Project dramatically changed the configuration of the regional express highway system and associated arterial roadways in the Boston region. In order to support the numerous planning efforts undertaken in response to the new regional traffic flow patterns, the former Central Area Group of the Boston Region MPO developed an integrated set of express highway volume charts. These charts initially focused on the CA/T project area, but were gradually extended to cover express highways throughout the MPO region. Figure 1 shows one page of this chart system, which depicts AM peak-period traffic on the Southeast Expressway.
The data in these charts have been useful in studies conducted by MPO staff, and are requested frequently by members of the public. These charts were developed and exist only in portable document format (PDF). They may be viewed and downloaded from the MPO website in that form; however, the underlying data are not available in comma-separated value (CSV) (spreadsheet) format.
The work program presented here is a for a pilot project to develop up-to-date balanced volume data and to make it available for viewing online in graphical and tabular forms, as well as available for downloading in CSV format. The pilot project will focus on two routes: 1) Route 3 between Braintree and the southern border of the MPO region in Marshfield; and 2) Interstate 93 between the northern border of the MPO in Wilmington and Braintree. MassDOT has recently collected traffic count data for Route 3; and is planning to do so for Interstate 93 in fall 2018 or spring 2019. If the new I-93 counts are not available by late-spring 2019, then recently collected count data for I-495 will be used in its place.
Historical balanced volume data from 1999–2000 and 2010–2011 exists for these routes. The work program presented here will also make this historical data available in the same presentation framework used for the newly developed balanced volume data, which would allow historical and newly developed data to be compared.
Objectives
To develop a web application for presenting balanced volume data in the form of interactive data visualizations and conventional tabular form, and which would allow the data to be downloaded in CSV format.
To develop updated balanced volumes for key sections of the regional express highway system for which MassDOT has collected up-to-date traffic count data.
To make the newly developed and historical balanced volume data publicly available in the web application developed under objective one.
To gauge the level-of-effort required to develop updated balanced volume data for the remainder of the regional express highway system and make it publicly available in the web application.
Work Description
Task 1  Obtain Traffic Count Data
MPO staff will identify currently available traffic count data and coordinate with MassDOT to obtain additional traffic count data as necessary. Project staff and tabulators will conduct selective counts of visibly accessible ramps on the Central Artery to corroborate and supplement MassDOT counts, as appropriate.
Task 2  Develop Interactive Graphics Techniques
Project staff will develop one or more online methods of presenting balanced volume data. The usability of these techniques will be evaluated in consultation with other MPO staff members who frequently use balanced volume data in MPO projects. Project staff will consider implementation alternatives, and will recommend the technical approach to be used in the final deliverable.
Products of Task 2
Suite of graphical elements and technical tools for presenting balanced volume data
Task 3  Develop Updated Balanced Volumes
MPO staff will develop average weekday daily traffic (AWDT) and hourly peak-period balanced traffic volumes for key express highway sections where sufficient new data is available.
Products of Task 3
Updated balanced volume data in CSV format
Task 4 Encode Historical Balanced Volume Data
All historical balanced volume data exists only in the form of PDF charts. In order to make this data available to be rendered using modern on-line graphical techniques, MPO temp staff will encode this data in CSV format.
Products of Task 4
CSV files encoding historical balanced volume data for Interstate 93 and Route 3 south from 1999-2000 and 2010-2011
Task 5  Develop Interactive Online Tool
Using the techniques developed in Task 2, MPO staff will develop an interactive online tool to render the up-to-date balanced volume data developed in Task 3 and the historical balanced volume data encoded in Task 4 in graphical and tabular formats, and make the data available for download in CSV format.
Products of Task 5
Web application hosted on the MPO website that would make newly developed and historical balanced volume data available in graphical and tabular formats that will enable planners and engineers to better understand congestion and traffic volumes in the region
Task 6  Prepare Documentation and Make Presentation to the MPO
MPO staff will write a TransREPORT article about the interactive balanced volumes tool, and will document the methodology used to develop the new set of balanced volumes and the interactive application. MPO staff will present the interactive online tool developed in Task 5 to the MPO.
Products of Task 6
TransREPORT article, internal documentation, presentation to the MPO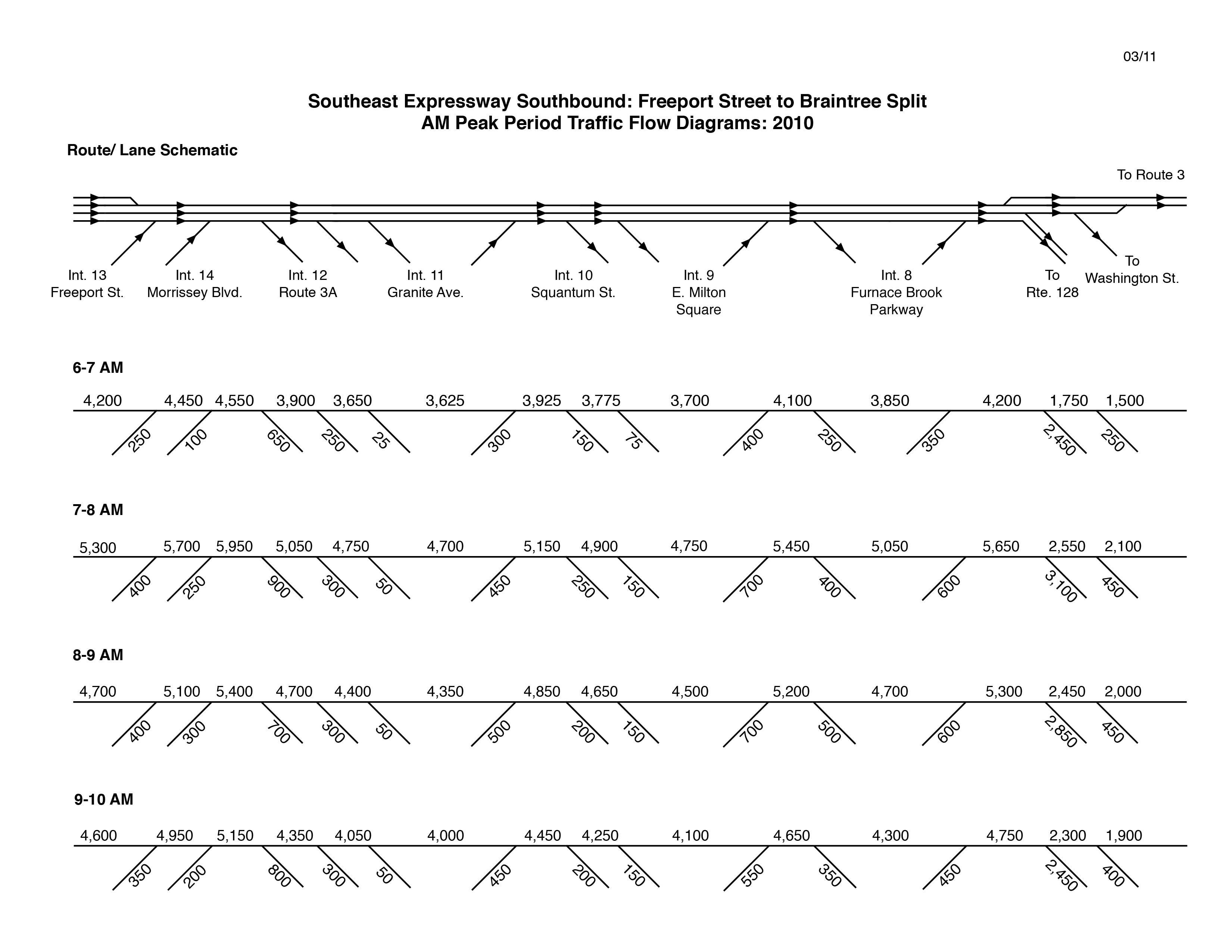 Exhibit 1
ESTIMATED SCHEDULE
Updates to Express Highway Volume Charts


Task
1
2
3
4
5
6
7
8
9
10
11

1.

Obtain Traffic Count Data

2.

Develop Interactive Graphics Techniques

3.

Develop Updated Balanced Volumes

4.

Encode Historical Balanced Volume Data

5.

Develop Interactive Online Tool

6.

Prepare Documentation and Presentation
Products/Milestones
A:

 
Updated traffic count data
B:

 
Interactive interactive graphics techniques
C:

 
Updated balanced volumes
D:

 
Encoded historical balanced volumes
E:

 
Interactive online tool
F:

 
Documentation
Exhibit 2
ESTIMATED COST
Updates to Express Highway Volume Charts

Direct Salary and Overhead
$85,000

Task
Person-Weeks
Direct
Salary
Overhead
(99.00%)
Total
Cost
M-1
P-5
P-4
Temp
Total
0.6
19.4
1.0
4.1
25.1
$42,713
$42,286
$85,000
Funding
MPO Planning Contract #105757
MPO §5303 Contract #102694 and subsequent §5303 contract