Home » Our Work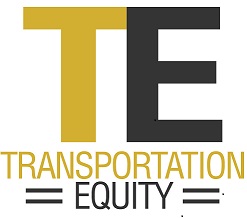 Transportation affects each one of us, from the length of our commutes to the quality of our air. Transportation planning decisions—which studies are completed, which projects are built—have real and significant impacts, which may be felt unevenly across the Boston region. The MPO is committed to considering the needs and views of communities in the Boston region that historically may have received a smaller share of our transportation system's benefits and a larger share of its burdens.
The transportation equity (TE) program works to:
Provide populations protected under various federal and state civil rights statutes, executive orders, and regulations (protected populations) an equal opportunity to participate fully in the MPO's transportation planning and decision-making process.
 
Ensure that protected populations share equitably in the benefits and burdens of past, present, and planned transportation projects, programs, and services.
History
The MPO's TE program has grown over time to respond to the changing federal requirements that underpin the program and to the evolving needs of the Boston region. Originally, the MPO's TE program was designed to serve populations protected under Title VI of the Civil Rights Act of 1964, which prohibits discrimination on the basis of race, color, religion, sex, or national origin. Executive Order 12898 required federal agencies (and recipients of their financial assistance) to identify and address any disproportionately high adverse effects of their programs, policies, and activities on minority or low-income populations. More recently, Executive Order 13166 mandated equal access to services and benefits for those individuals with limited English proficiency (LEP). The MPO has extended its TE program to include the elderly, and those with disabilities.
Methods
As an important part of the MPO's central vision statement, equity is reflected in the MPO's goals and objectives. The MPO implements its TE program through three ongoing activities:
Reaching out to protected populations for advice and feedback while developing the LRTP, TIP, UPWP, and other MPO documentation
 
Systematically considering equity as a factor when selecting studies for the UPWP and projects for the LRTP and TIP
 
Analyzing the location and transportation needs of protected populations and estimating the impacts that recommended projects in the draft LRTP will have on the access, mobility, congestion, and air quality of protected populations—which determines whether the recommendations are changed before a final LRTP is adopted
An in-depth description of the methods used to incorporate equity considerations into the long-range planning process are described in Chapter 7 (pdf) (html) of Charting Progress to 2040, the current LRTP.
Title VI and Transportation Equity
The TE program is an important way to include protected populations in all aspects of MPO planning, and to ensure that funding decisions are equitable for all. As a recipient of federal funds, the MPO must monitor its programs and activities regularly to confirm that they comply with Title VI and other non-discrimination regulations—which demonstrate that MPO practices do not discriminate, either intentionally or unintentionally.
The MPO reports its Title VI findings to MassDOT every three years, and provides annual updates in the interim years. The most recent triennial report is the 2014 MPO Title VI Report. MassDOT coordinates the review of these documents by FHWA and FTA.
Although Title VI protections apply specifically to minority populations (including those with LEP), previous MPO Title VI reports also analyzed the effects of MPO programs and activities on low-income populations. The MPO is currently working to expand its Title VI monitoring and reporting activities to include other protected populations: the elderly, and people with disabilities.
As part of its Title VI monitoring, the MPO identifies and locates protected populations. The maps below show the location of minority, low-income, and LEP populations in the MPO region:
Transportation Equity Resources
Transportation Services Available to the Elderly: Through its TE program, the MPO recently updated a catalog of transportation services that are available to elders in each of the MPO's 101 communities.
 
Transportation Equity Survey: If you would like the MPO to be aware of transportation equity issues that you face, please take a moment to tell the MPO about your needs by completing the MPO's Transportation Equity Survey.
For more information, please contact Liz Moore, MPO staff, at 857.702.3678 or transport_equity@ctps.org.